Tattoos: they're not just for dashing sailors and Russian prisoners anymore. Nowadays even some of the most preppy sorority girls are sporting a heart here or an infinity symbol there. Ink can be many things: memorials, badges of individuality, an act of rebellion against mom and dad...the list goes on. But one thing rings true for most tattoos: they have some kind of meaning to their bearers. Here are 10 pieces that keep their owners inspired...and should do the same for you!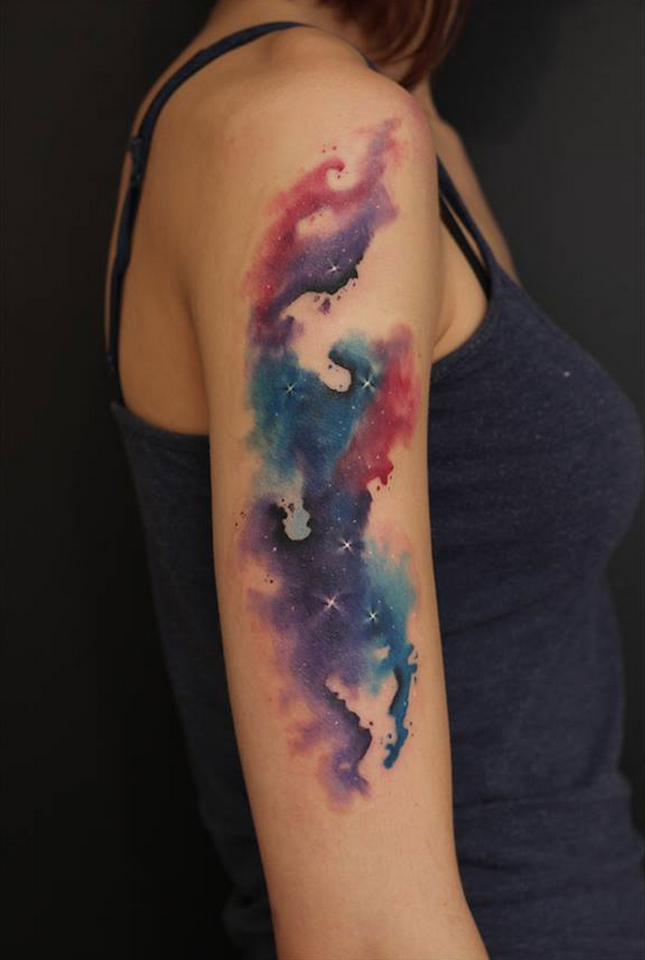 Theodore Roosevelt once said, "Keep your eyes on the stars, and your feet on the ground." This galaxy tattoo serves as a great reminder to always dream big.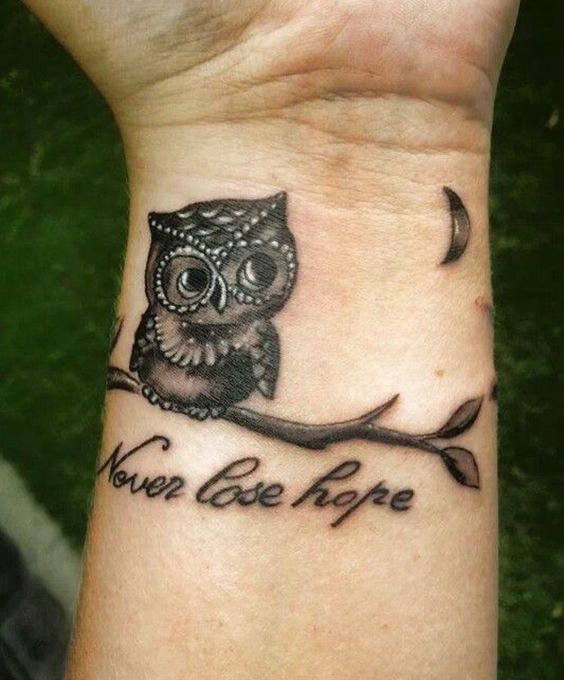 What's more inspiring than an encouraging quote? An encouraging quote with a cute owl above it, that's what.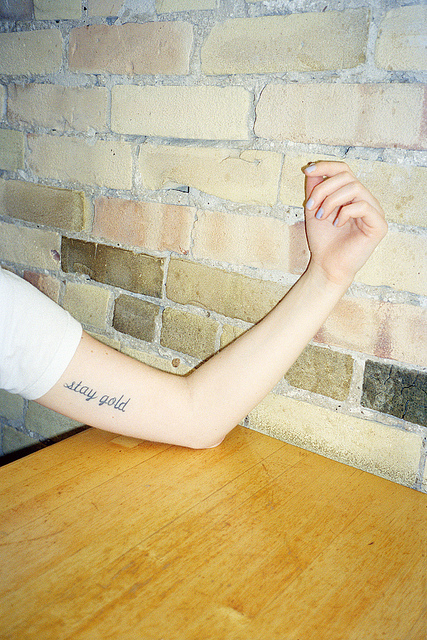 Chic font? Check. Simple saying? Check. Motivational message? Check. This has all the makings of an ace inspirational tat.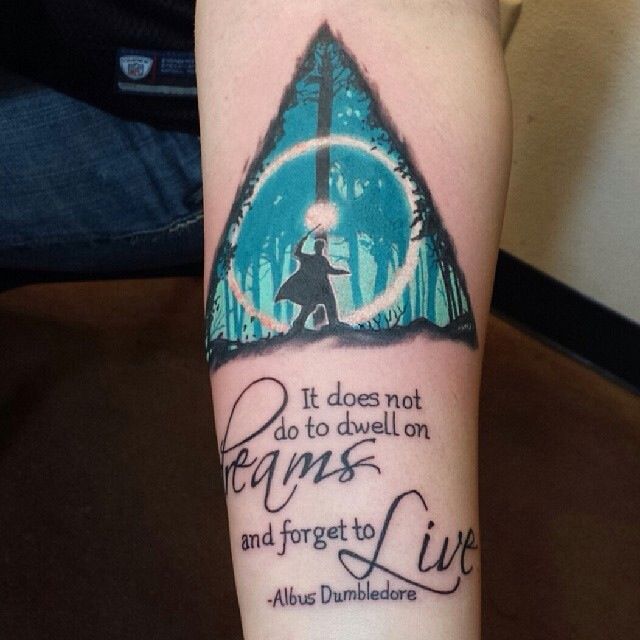 Um, who doesn't love a great Harry Potter tattoo? The books are filled with an abundance of heartfelt quotes, but this Dumbledore one really hits us in the inspiration feels.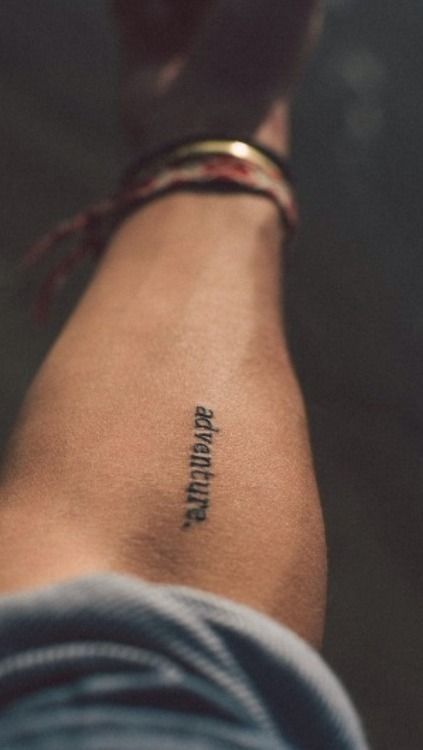 Sometimes one word is all you need. This little tattoo is a daily reminder to go forth and explore great things.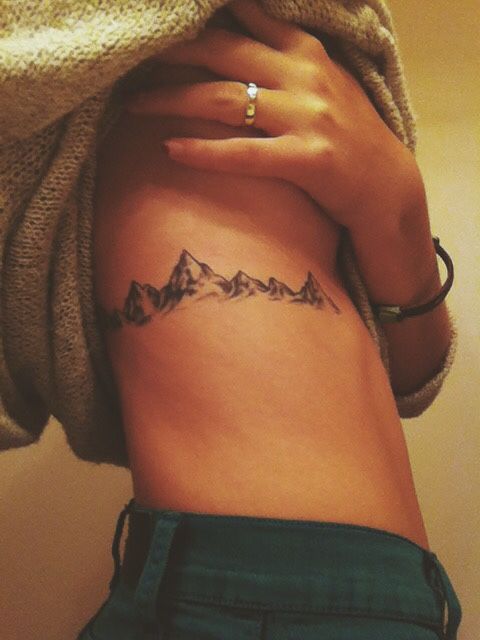 ...but a lovely mountainscape can do just the same thing. It would be hard not to venture out into the wild on the regular if you were looking at this ink every day.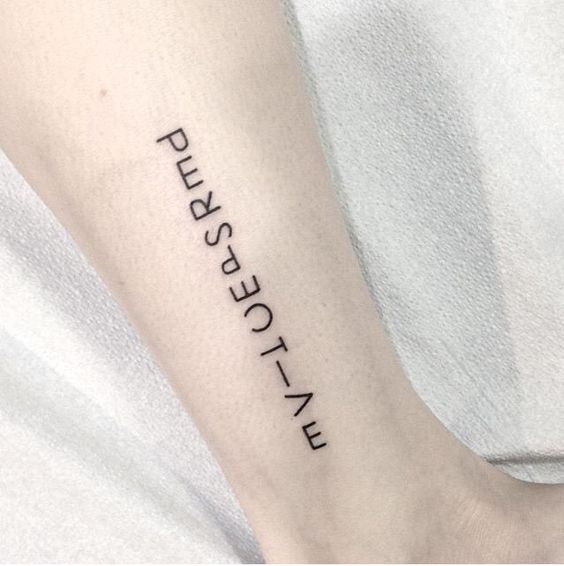 Sometimes we all need a little reminder to keep going, and to keep things in perspective. (And some of us may just need it permanently etched into our skin.)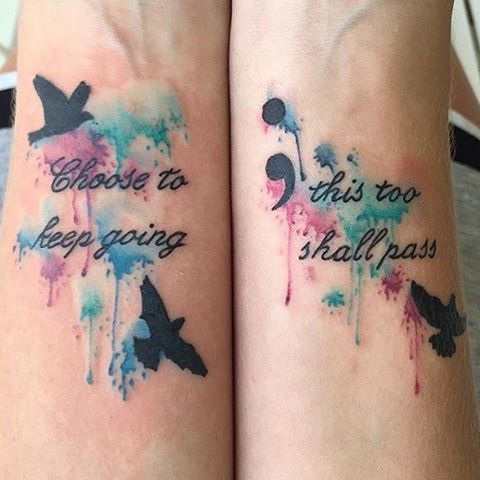 If you're going the "inspiring text tattoo" route, there's no need to stick to black ink. It's hard to forget a message this pretty.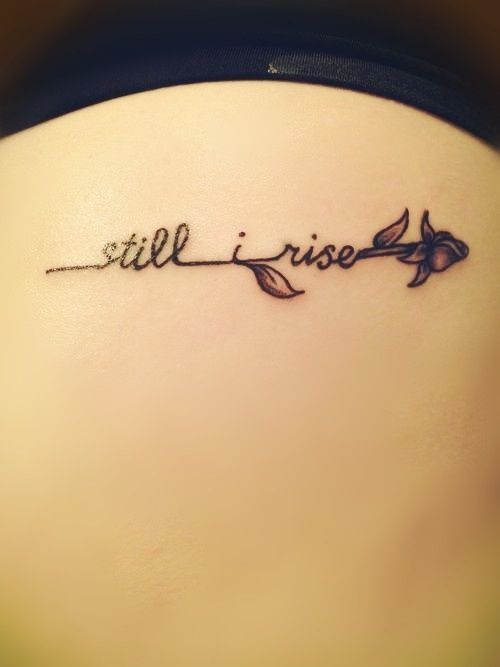 Whatever gets you down, sometimes three simple words (and a pretty flower) can keep your spirits high.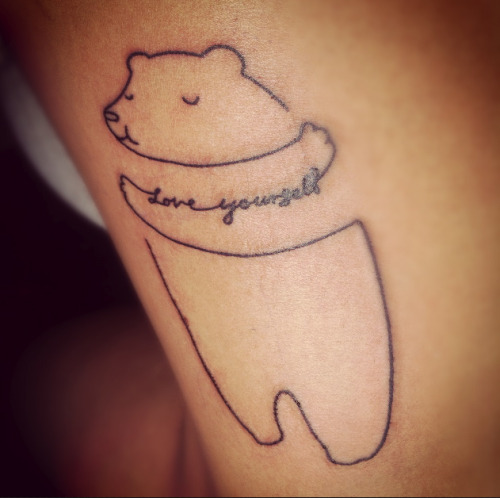 Because in the end, loving (and believing in) yourself is really all you need.
Do you have any ink? Show it off in the comments!