Advertising is fun! It's creative, informative, and encourages interaction between brands and customers beyond a simple purchase. Advertising is also difficult. It's hard to stand out and be heard amongst all the other people in the world begging for attention. But that doesn't mean it's impossible. There is always a way to break through the clutter and stir up a bit of commotion. Exciting creative, smart media placement, thoughtful insights and well-executed strategies make the best advertising campaigns and grab the most attention. Here are a few that got ours.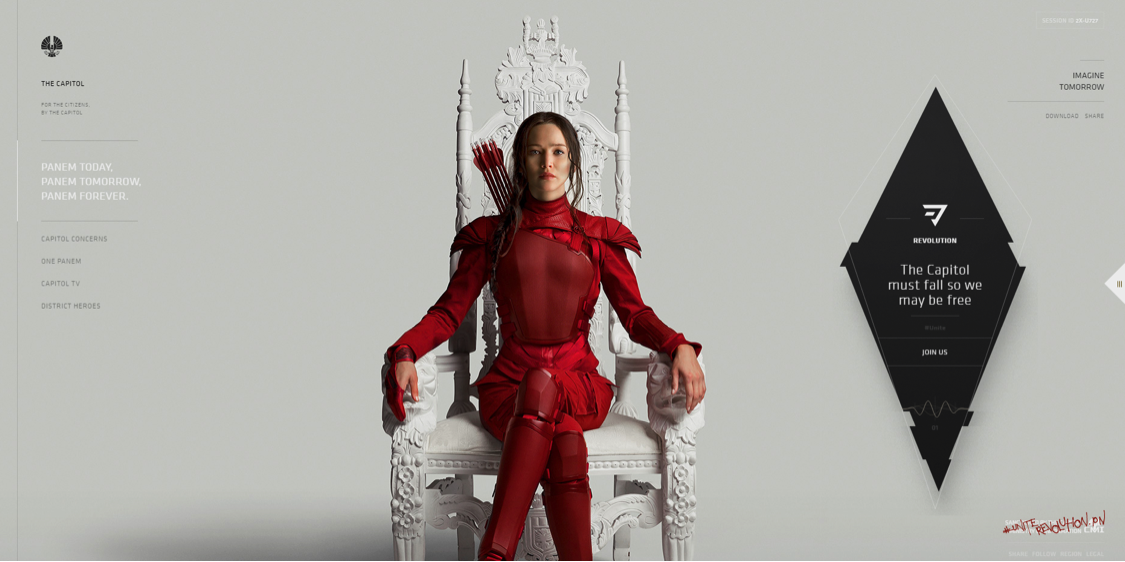 The Hunger Games: Mockingjay Part 1: Capitol PN Website
Watson Design Group & Lionsgate
What's the best way to excite a fandom? Give them more to fan over! Back in 2014, Lionsgate and Watson Design Group paired up to build an interactive digital campaign to promote the upcoming release of the Hunger Games: Mockingjay Part 1. They created an entirely on-brand government website for The Capitol, the dictating body ruled by President Snow in the books and films. Over the course of the coming months up to the film's release, this website told a visual story of The Capitol, Panem, starting with its desperate attempt to maintain its powerful image and ending with the devastating-but-glorious overthrow made by Katniss Everdeen and District 13. With a beautifully crafted informational home page, a fully-functional digital fashion magazine and a revolution-centric Panem news channel, this website transitioned the story from the books and films right to the fan's computer. It became an entire new world fans could interact with. They could read official Panem interviews, research past Hunger Games winners, stay up-to-date on the recent revolution news and even follow the weather in each District! The entire website was carefully designed and curated to create a sense of urgency, rebellion and beauty, elegantly promoting the film and exciting its audience. The website generated over 1.5 million average weekly visits, leading to the most successful opening film weekend in 2014. Check out the latest news in The Capitol, update your wardrobe and follow the revolution here.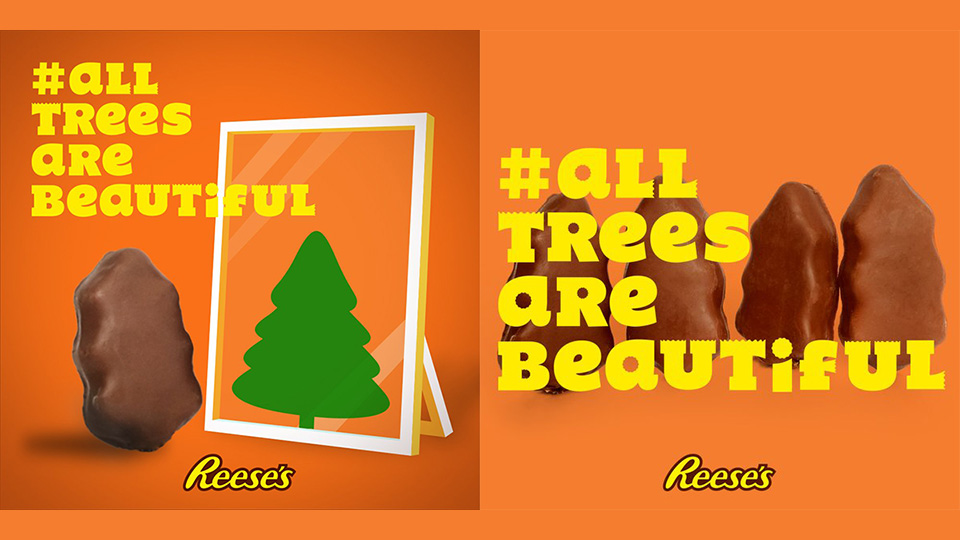 Reese's #AllTreesAreBeautiful
Arnold Worldwide
Have you ever unwrapped a Reese's Christmas Tree Peanut Butter Cup to find that it looked nothing like a Christmas tree at all? This past holiday season, many people did, and for some reason, it really sent a lot of people off. Reese's social networks were filled with mentions of angry customers that were fed up with the amorphous chocolate creations. Realizing how silly this seemed to be, they decided to have some fun. Using the hashtag #AllTreesAreBeautiful, they created a satirical social media campaign that loosely reflected the positive body image movement. Instead of being shamed for their shape, they started promoting peanut butter cup body positivity. Partnering with Arnold Worldwide, Reese's struck back with fun and tongue-in-cheek images and tweets, saying "If you taste this good, it doesn't matter what you look like." With 1 billion impressions and 260,000 social mentions, Reese's sold $3 million more trees this past holiday season as compared to last season. They even sold $1 million Christmas week in tree sales alone! In the end, Reese's learned that when things get tough, a little self-deprecating humor can change the conversation.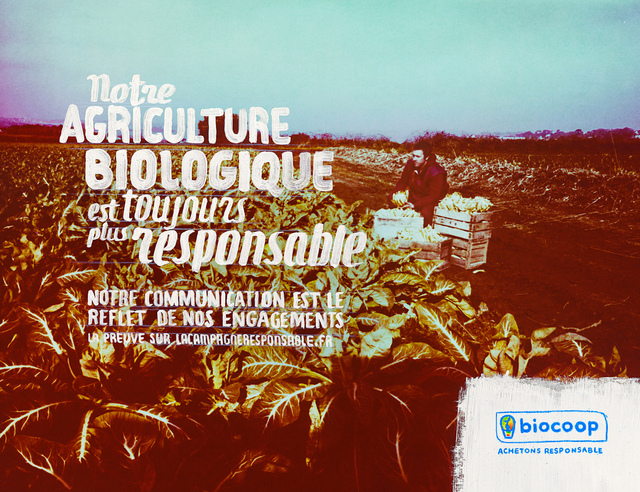 Biocoop's Most Eco-Friendly Campaign Ever
Fred & Farid
A great campaign makes world headlines as well. In France, Biocoop was celebrating its 25th anniversary of being the first retailer of organic food in the country. They wanted a campaign that wouldn't betray their commitment to eco-friendly solutions and a greener world. With the Paris-based agency Fred and Farid, Biocoop created a fully integrated campaign, complete with TV and radio spots, print ads, guerilla marketing, social media strategies and even a website. But they did this all using only the greenest, eco-friendly, carbon footprint reducing materials available. Print ads were assembled using absolutely no technology and made with recycled paper. They re-tweeted other people's tweets in a specific order to create messages out of old material, literally "recycling" social networking. And their website operated on a homemade, recycled computer, hosted on a "green" server, and powered with a bike…and it only weighed 3 MB. The entire campaign generated over 30 million impressions, for a third of a price of a traditional integrated campaign. Biocoop created the greenest advertising ever and as a result, generated a different kind of green.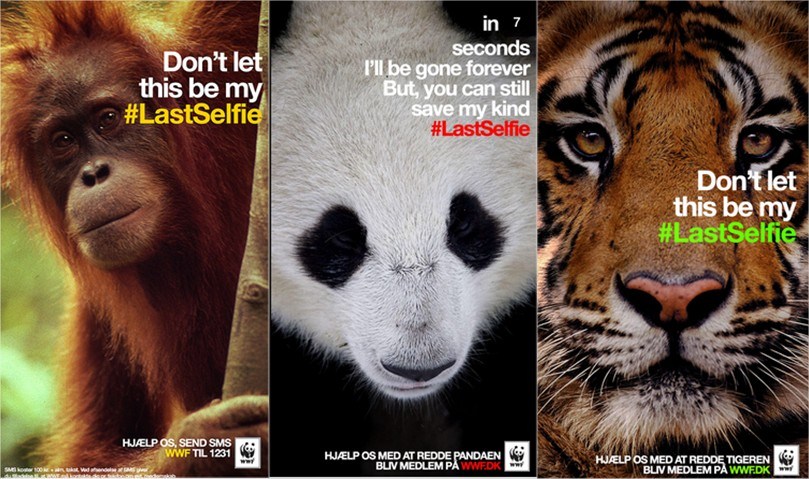 World Wildlife Foundation's #LastSelfie
UncleGrey & 4129Grey
This campaign a great example of utilizing a specific media channel to communicate a message. The World Wildlife Foundation, UncleGrey and 4129Grey all joined together to create a Snapchat campaign that encouraged tech-savvy millennials to get involved with the organization. They created the hashtag #LastSelfie and shared photos of some of the world's most endangered species on Snapchat's Discover page, disappearing within 10 seconds. Users could share the image with friends on Snapchat or other social media channels, adopt an animal with a pledge for financial support or donate to the WWF via text message. In just one week, they had over 40,000 tweets using their hashtag. They even had a 50% exposure rate for all Twitter users, and in only 3 days the WWF had reached their donation goal for an entire month. The WWF utilized Snapchat for its biggest strength and most unique aspect: disappearance. This perfectly communicated the urgency to act for endangered species. Check it out for yourself!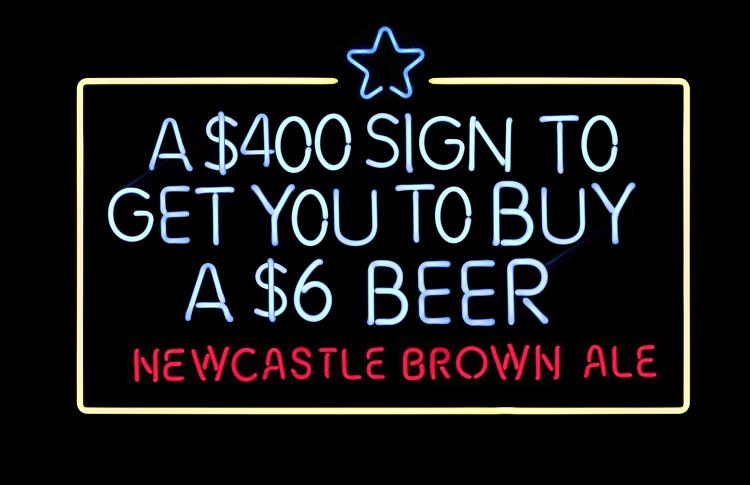 Newcastle Brown Ale: No Bullocks
Droga5
Newcastle Brown Ale approached New York agency Droga5 to help them stand out in the beer market. This extremely saturated industry is filled with a huge variety of beer brands claiming to be the best tasting, lowest calorie and most exciting. But Newcastle Brown Ale decided to be the most honest. No Bullocks is a fun, comical campaign that uses blunt honesty and dry humor to communicate the candid fact that it's a beer and not much else. They created TV and web spots, coasters, bar signs, QR codes, Facebook headers, an Instagram captioning tool and even inflatables, all with the charmingly straightforward tone. The simple copy and matter-of-fact nature of the writing was a refreshing and hilarious twist on typical beer advertisements. In fact, people loved the new voice of the brand so much, they went from just under 60,000 Facebook likes to over 660,000, an 1114% increase, making Newcastle Brown Ale the fastest growing brand on Facebook in 2013. Newcastle Brown Ale didn't need explosive words and wildly creative headlines. They became one of the most popular beer brands in 2013 simply by saying what was on their mind. Newcastle Brown Ale became an honest brand and left the bullocks to their competitors.
Great advertising catches people's attention. Whether it's interactive, serious, hilarious, resourceful or just plain weird, good advertising stands out. It's confident, it's different and it's generates conversations. It can be anything the brand wants it to be; it just can't be boring. That won't grab anyone's attention.
What ad campaigns have you loved? Let us know in the comments!