It's no secret that we're really into dogs here at Material. Which is why each month we'll be selecting a dog rescue where we'll be donating 50% of profits from our Pompreneur store. This month funds will be going to our rescue frands over at Recycled Pomeranians. Read on to learn more about this awesome institution!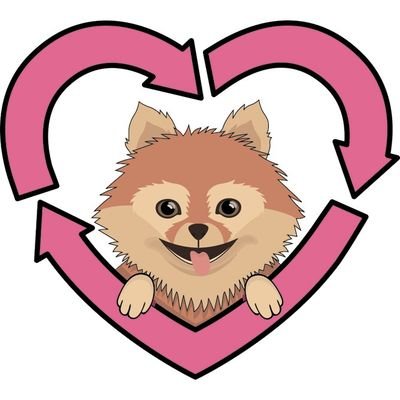 Recycled Pomeranians is a Dallas-based rescue that was founded in 1996. Melissa Bitting started the rescue with only the help of her husband, Bill. Their goal then – as it still is now – was to be one of the finest rescue organizations in the DFW area, and to help end the plight of homeless Pomeranians and Schipperkes.

By 2007, dog lover Cheri Fults combined her own pom rescue organization with Recycled Pomeranians, and the organization grew to 27 dedicated volunteers. That year, 198 dogs found new hope and new homes because of their rescue efforts. In 2015, Recycled Pomeranians rescued 486 dogs!
Cheri was inspired to join Recycled Pomeranians when she bought her first dog from a puppy mill. She had never heard of the word "puppy mill" before, and she says that the things she saw there "made [her] sick to [her] very core." After witnessing the dogs in distress, Cheri took actions to shut the puppy mill down, and was successful after a very long six months. Since then, she has made it her mission to rescue dogs in need.

"Our volunteers work hard. Really hard," Cheri said. "We are often tired, stretched to our limits and both physically and emotionally exhausted. Our mission is to save as many dogs as we can starting with Pomeranians, Schipperkes and Pappillions. We can't do it all without help. Please volunteer or donate to make a difference."
If you'd like to volunteer or donate to Recycled Pomeranians, you can visit their website!
Is there an animal shelter you'd like to see us sponsor next month? Let us know in the comments!