It's no secret that we're really into dogs here at Material. Which is why each month we'll be selecting a dog rescue where we'll be donating 50% of profits from our Pompreneur store. This month funds will be going to our rescue frands over at Tender Loving Crested. Read on to learn more about this awesome institution!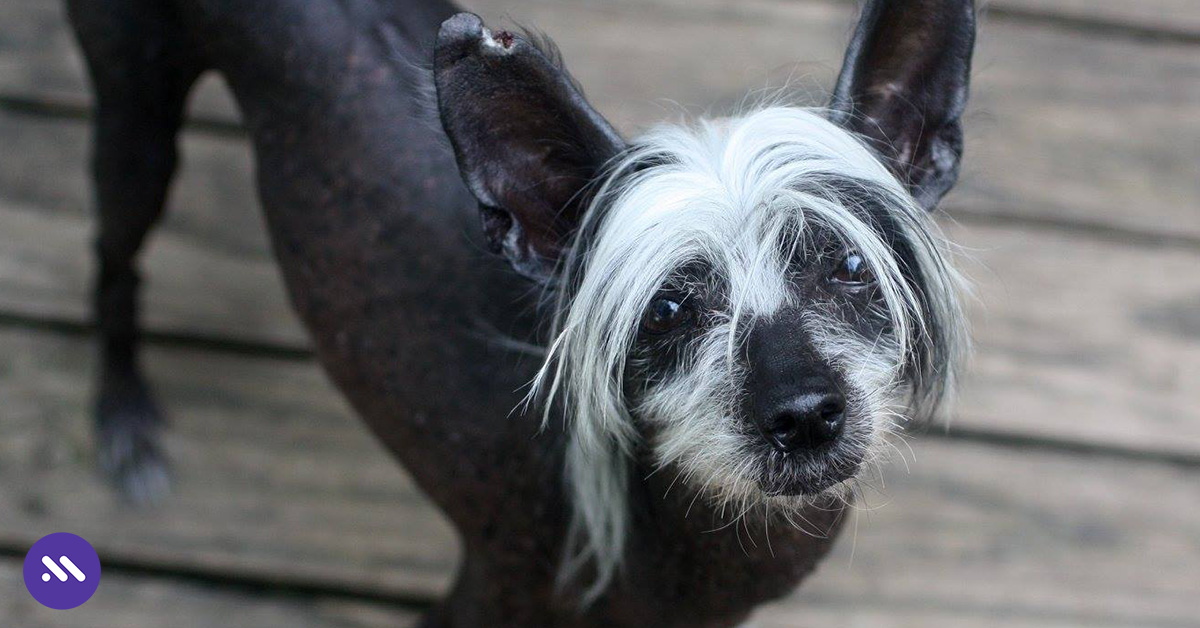 TLCR was founded nearly seen years ago, when founder Jennifer Ulmer unwittingly found herself in an upsetting situation. "My mother and I went to a 'breeder's' house to purchase a Chinese Crested," she explains. But this house was actually a puppy mill. "We walked into a whole other world. There were dogs everywhere! Oh, and the smell! Throughout all of the commotion, a tiny baby boy sat quietly in my lap and never left. He wasn't what I wanted. He chose me. My mom and I cried all the way home at the thought of leaving the rest of those babies there."
Inspired by her experience at the puppy mill, Jennifer decided to do all she could to help dogs in need, which eventually led to the founding of TLCR. Jennifer says that watching the transformation the dogs go through is the ultimate reward. "I took in six dogs from a breeder, four of which were completely feral," she says. "The worst was a black one I named Cooper. It took me months to be able to even touch him. If I tried, he ran and hid from me. If I was able to pick him up, he pooped and peed all over me. He was so frightened! He eventually became very comfortable with me and my family but was still frightened to leave the house. I took him out as much as possible.
Then one day it just clicked. You could see it in his eyes. He knew he was safe. He was comfortable meeting new people! After being with me for over a year, Cooper was adopted and is living a wonderful life! You can literally see the trust and love that these dogs have for you once they realize that you're there to help them. We get so many from troubled pasts that require a lot of love and patience. But they all come around!"
TLCR is the only breed specific rescue in Texas and surrounding states, and they need all the help they can get! "When I started this rescue I naively thought that I'd get like maybe one dog a month, at most," Jennifer says. "We've taken in 36 so far this year, and 103 total for the three years we've been operating. We desperately need fosters and donations. We are a 501c3 charitable organization and operate solely on the kindness of others. Please consider opening your hearts and your homes and helping us save these babies!"
If you'd like to volunteer or donate to TLCR (or adopt a dog!), head on over to their website.
Is there an animal shelter you'd like to see us sponsor next month? Let us know in the comments!