One of the driving ideas behind Material is that we want to let you customize, create and brand your store the way you want, all without hassle. Which is why we're proud to introduce our Variants extension, which lets stores provide even more options for their customers.

With this new extension, you can add additional colors and customizations to a single product listing. Do those pants come in brown and black? Have a cat and a bird print for that blouse? We've got you covered. Here's a simple look at how to install and customize the extension:
Additionally, we've made it even easier for you to navigate Material. With our new quick menu, you can easily hop from point A to point B without going back to the dashboard. To access the menu, just hover your cursor over the icon in the top left corner of any subpage.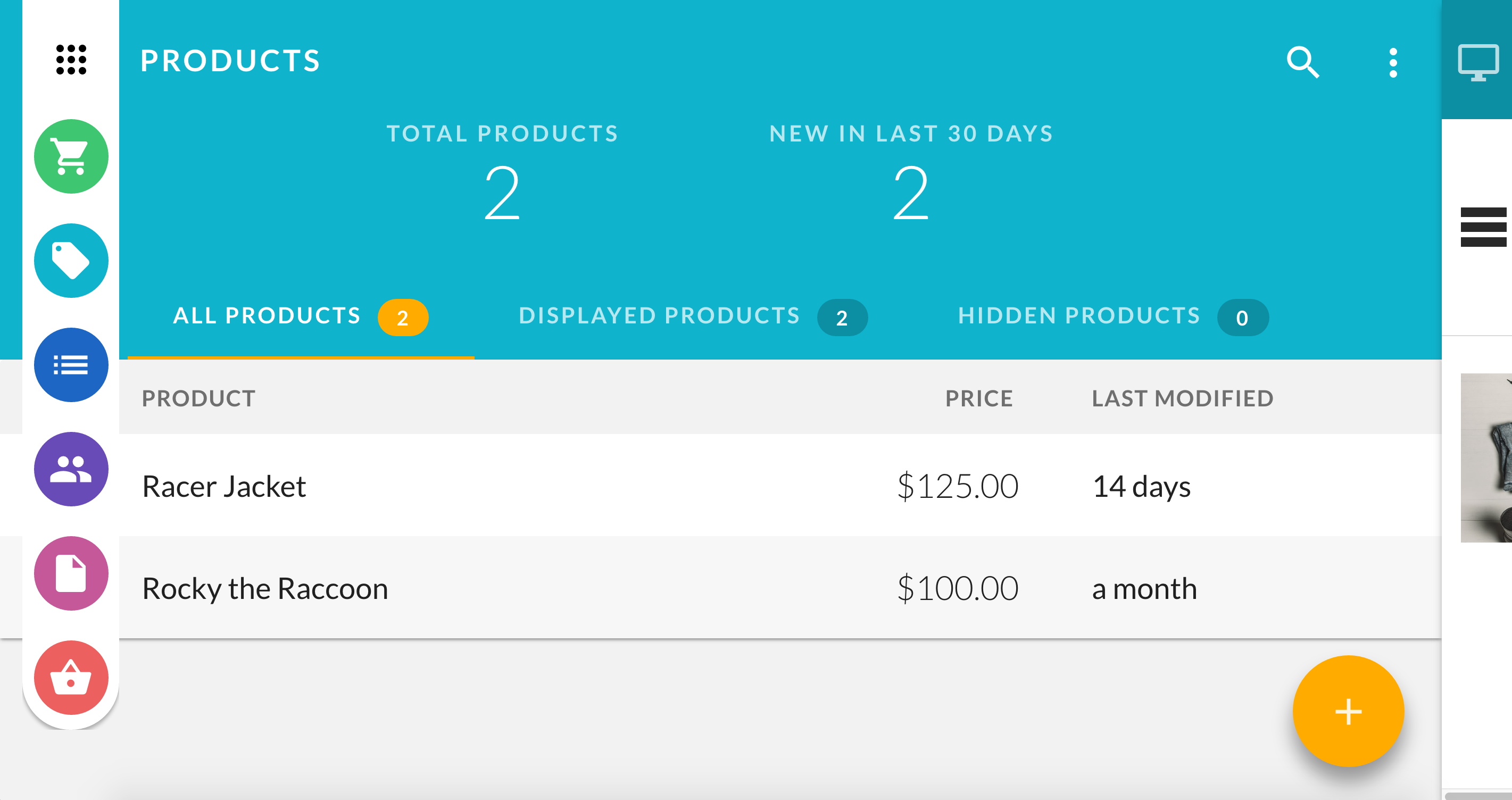 Material Beta is well underway (and we're getting some killer buzz) because of great feedback from our users. We're continually using their input to perfect our product, and we can't wait to reveal it to the world soon! Make sure you're on the list to be first in the door!