Hi Frands!
I'm Julius. You have probably seen me around on Material's social media pages (and within the product) as Material's Guide Dog. My start here has been quite a whirlwind, so I never really got the chance to tell you my story! The basics: I am a Chinese Crested/Pomeranian rescue dog, and about two years old. Because I am part Chinese Crested, I am part hairless and that's why I have a bald head, legs and back!
I was picked up on the streets of Galveston, TX in February 2014. I don't really share a lot about my life prior to being in jail (the Galveston pound), so all anyone really knows is that I don't like garages and I really don't like being confined.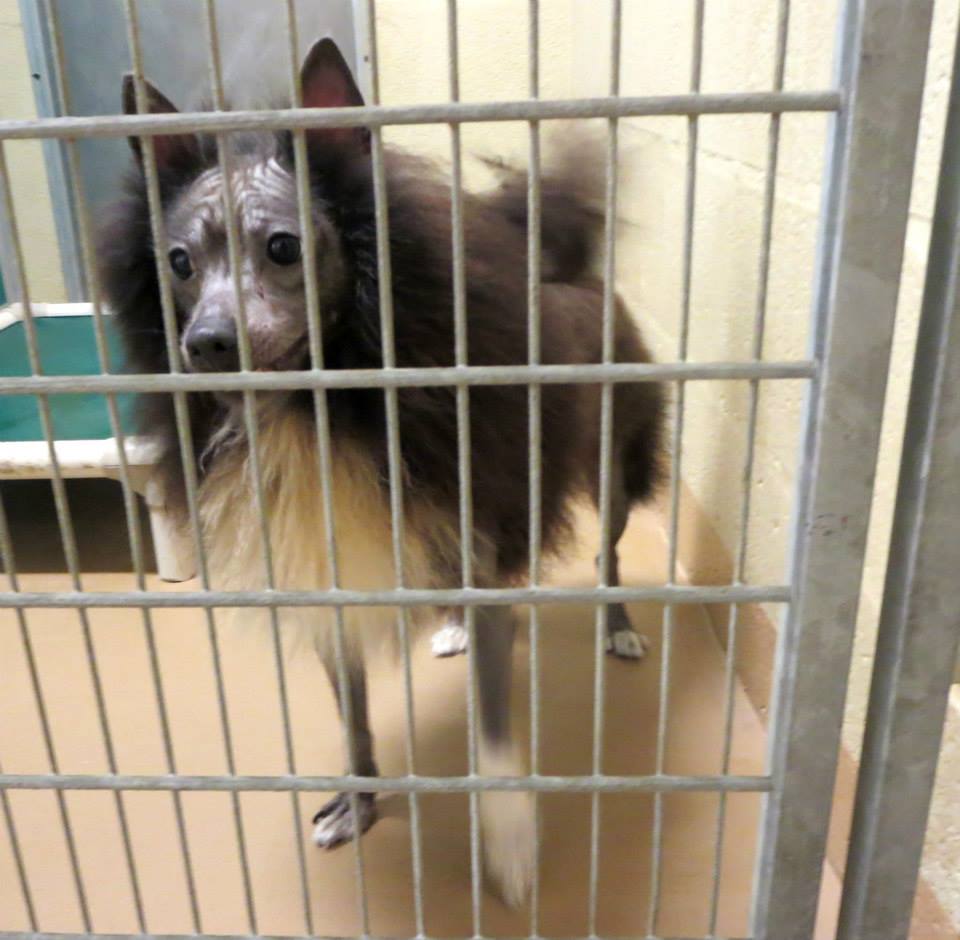 Since nobody bailed me out of jail, Tender Loving Crested Rescue in Houston, TX acted as my halfway house for a while. They are a rescue for Chinese Crested dogs, as well as other hairless breeds. I had SO MUCH FUN at the rescue! It was like a constant sleepover with frands! (In fact, I had so much fun at the rescue that I broke my leg while being a wild man and playing too hard. Oops.)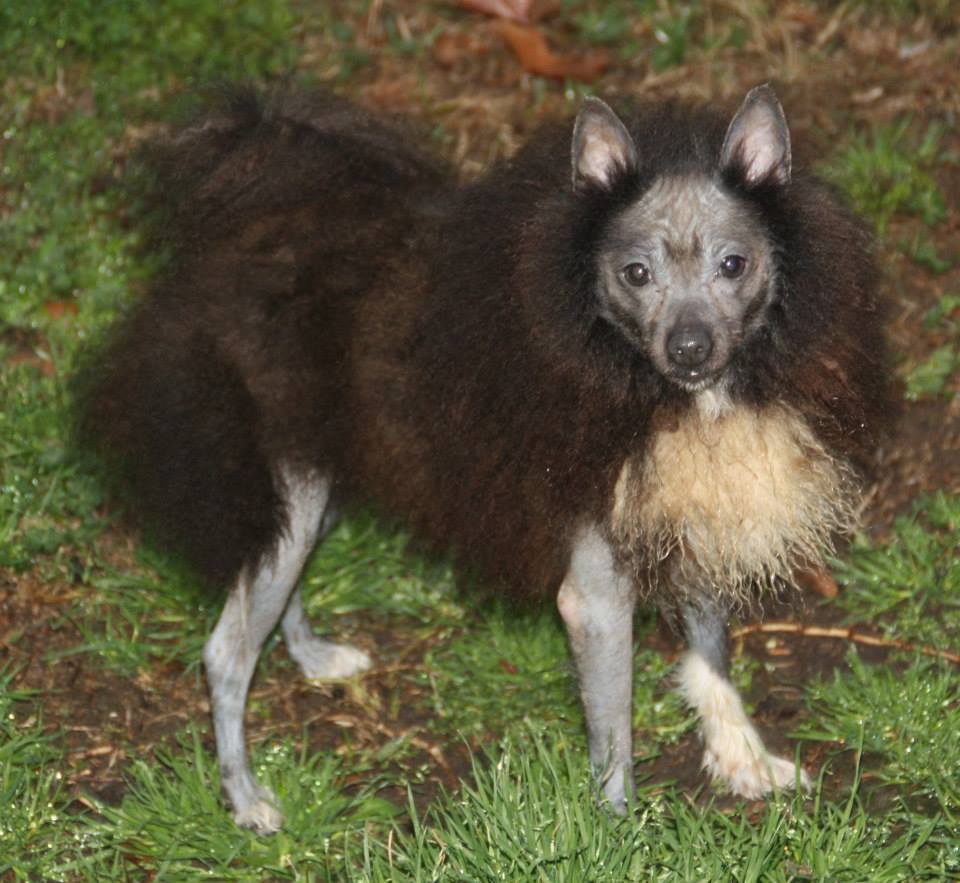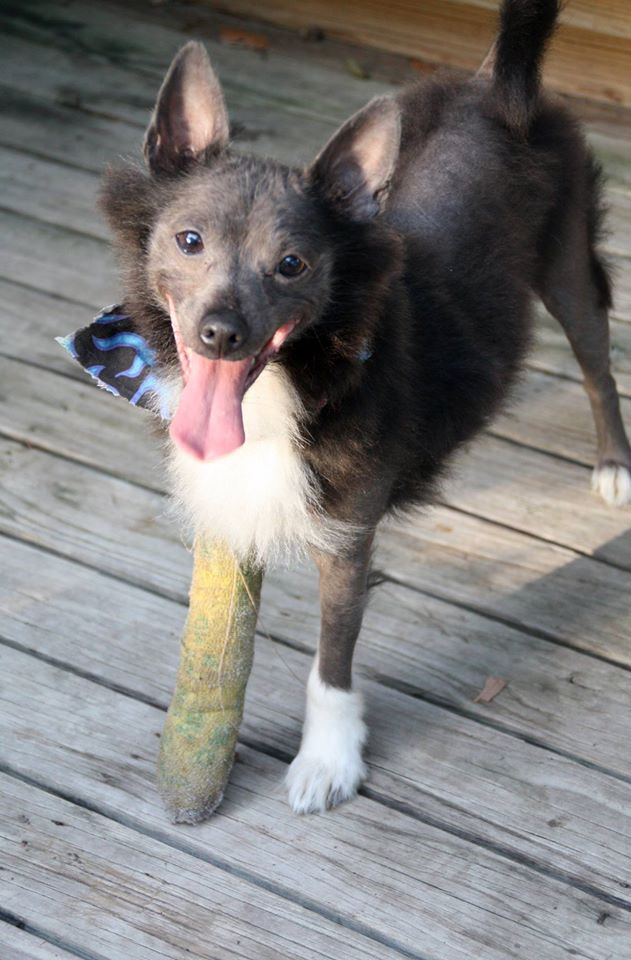 In July 2014 I was adopted and moved in with my mami, daddy and brother in Austin! My brother is a six-year-old Pomeranian named Radio. Radio was a puppy mill rescue that mami adopted in 2011 from North Shore Animal League, while she was still living in NYC. It took Radio some time to get used to me, but now we play all the time. Our fav time to play is a little before mami's alarm goes off in the morning, while mami is on the phone or while mami is watching TV.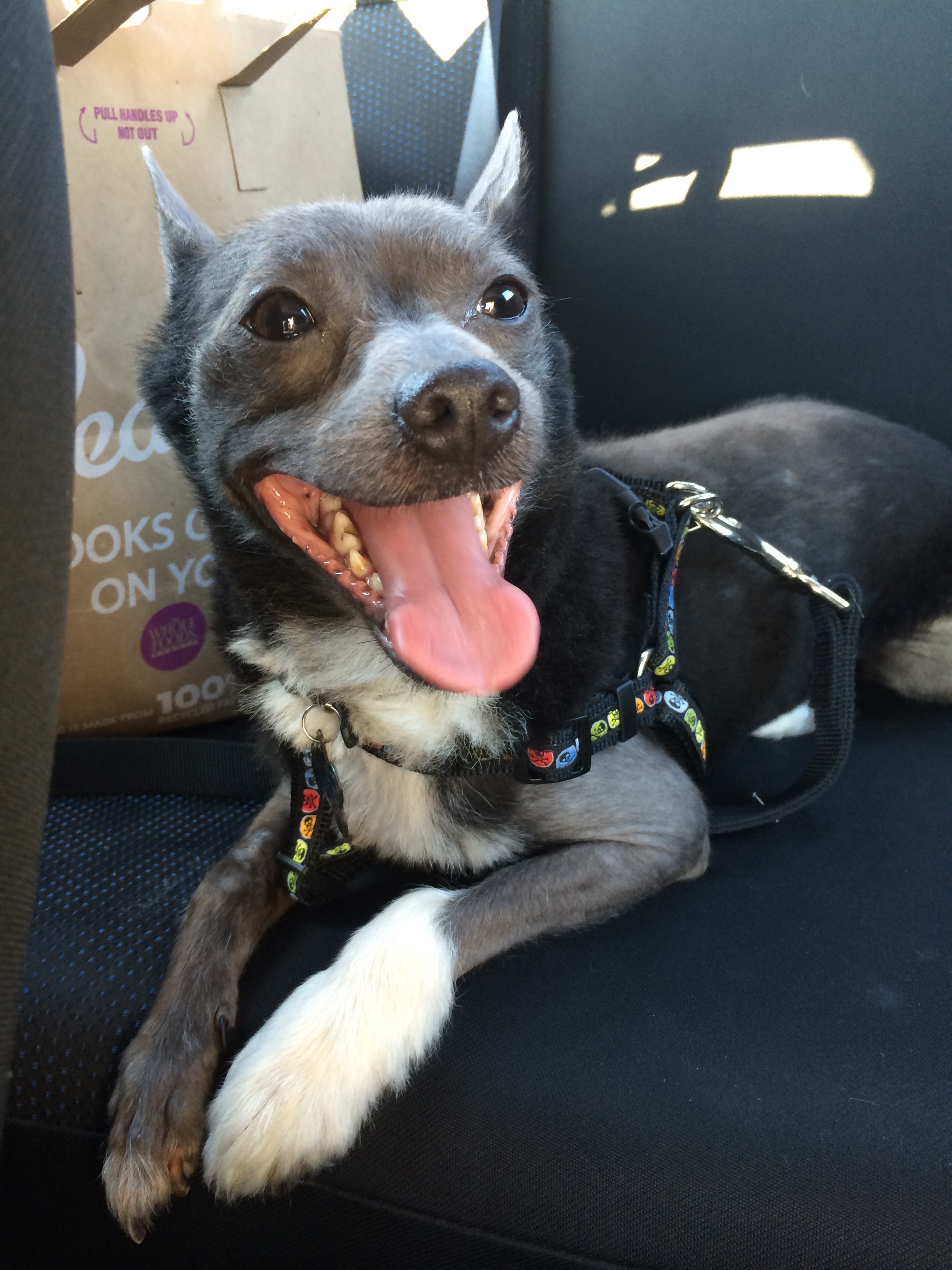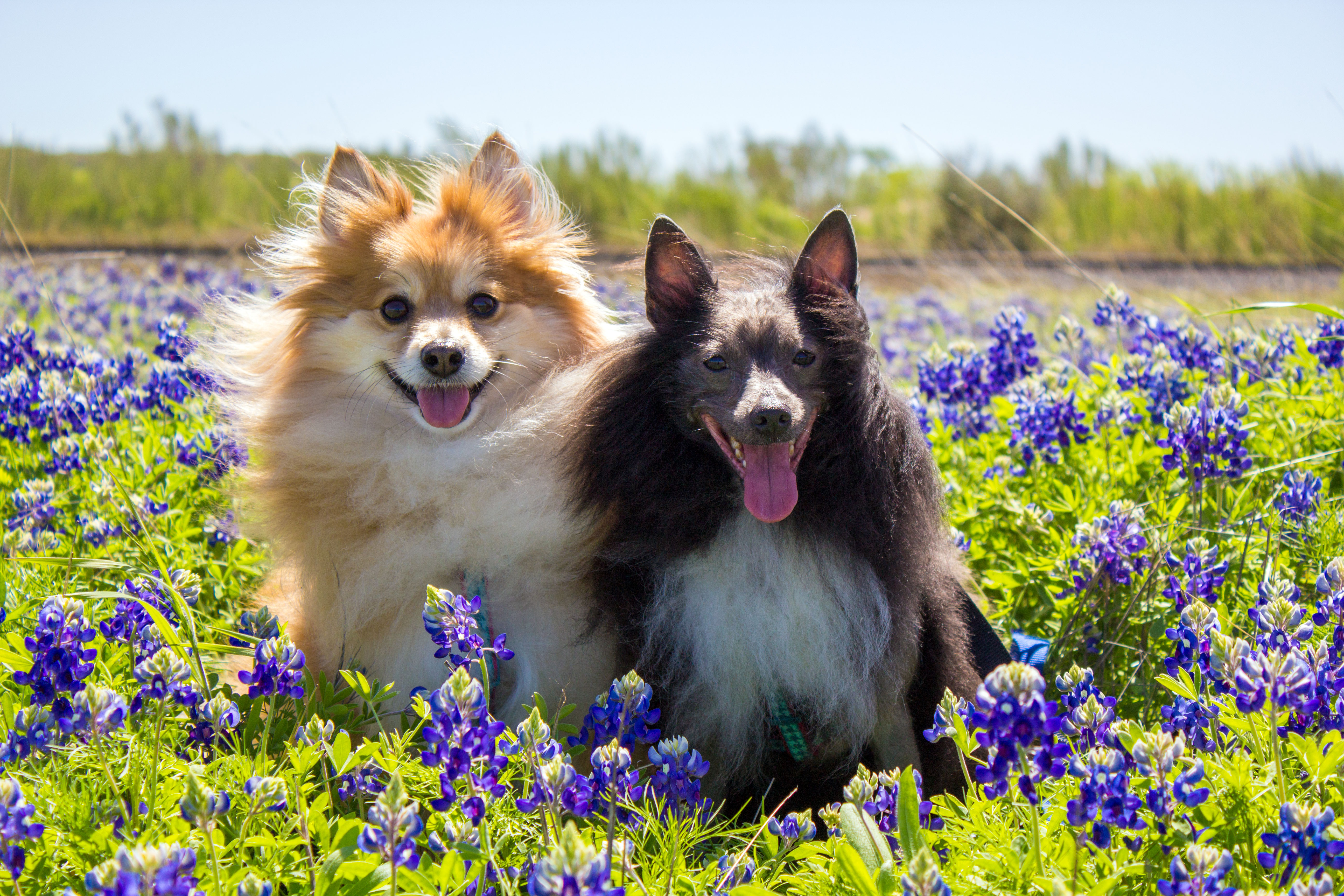 So, that brings us to today! It's been quite the journey. Two years ago I was a stray on the streets, and now I'm the Guide Dog and mascot for Material! I love my job! I generally work from home, but I come in on Fridays to help out with Material Open Houses, nap and kiss my coworkers (sometimes I even slip them some tongue!!!). If you're ever in Austin and interested in learning more about Material, comment below and we'll set it up. I'd love to meet you! Otherwise, I'll see you in the product!
XO - Julius