In 2010 I moved to NYC for grad school and I knew no one. The people in school were clique-y, which made friendships impossible, so I tried out dating to fill up my social schedule. After my first year of living in New York I had practically dated (and been dumped) by all of Brooklyn (and even some of Manhattan) just trying to find someone to talk to. Believe it or not, it's hard to live in a city of millions when you don't know anyone.
So, I adopted a dog. He HAD to be my friend. But that still didn't fill my human-interaction void. One day when running into the Barnes & Noble in Union Square (my go-to public bathroom in NY!) I saw the book MWF Seeking Bff: My Yearlong Search for a New Best Friend. The premise of the book is based on a true story: millennial Rachel Bertsche moves to Chicago and knows no one. So she takes care of her problem via platonic girl dating sites. I had no idea there was such a thing, but was intrigued. I dove right in, regardless of how pathetic it seemed at the time.

Description: A site for ~*ladies*~ looking to make friendships. Don't let the design fool you: while it looks a little 2002 (the site is run by a small team of volunteers), it's by far my fav. Any woman over 18 in the USA, Canada, UK or Australia can join. During my time on the site I saw a wide range of women of all ages and backgrounds.

Cost: Free! I left NY over two years ago, but I was the MOH in a wedding for someone I met on GFS, and I'm still in contact with another girl from the site, even though both of us left NYC. So, I'd say I had pretty good luck.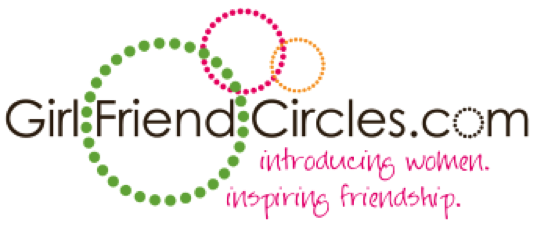 Description: A site for women 21 and up in the US or Canada to meet friends. This site has a lot of press behind it, as well as a CEO with a few books on friendship. Another thing that sets it apart is that it offers "travel circles" "for women, by women and about women" where women from the site travel together to other countries and bond.

Cost: They've recently made the basic features free, while accessing the full site is $5-$7/month.

Description: Tinder for girlfriends! YAY! Finally, a platonic girlfriend dating app! While it's currently in public beta, it is quickly crawling across the US. Currently, the app is useable in San Francisco, New York and Austin. I really wish this had been a thing when I was in NYC, because it's by far the best looking girlfriend app I've seen, and there's already an abundance of users. Also, it's created by two #bossbabes in tech, so who can resist?

Cost: Free! Since the app is relatively new, it's still hard to say if I'll find success with it, but I have been messaging with a special someone recently. ;)
Basically, platonic girl dating sites are definitely a thing, and I'd totally recommend them. It's hard meeting people as an ~*adult *~ and it's even harder to meet friends of the same gender. These sites streamline the process and allow you to meet fellow #bossbabes you probably wouldn't have encountered otherwise.
Do you know of any awesome networking sites for women? Tell us about them in the comments!