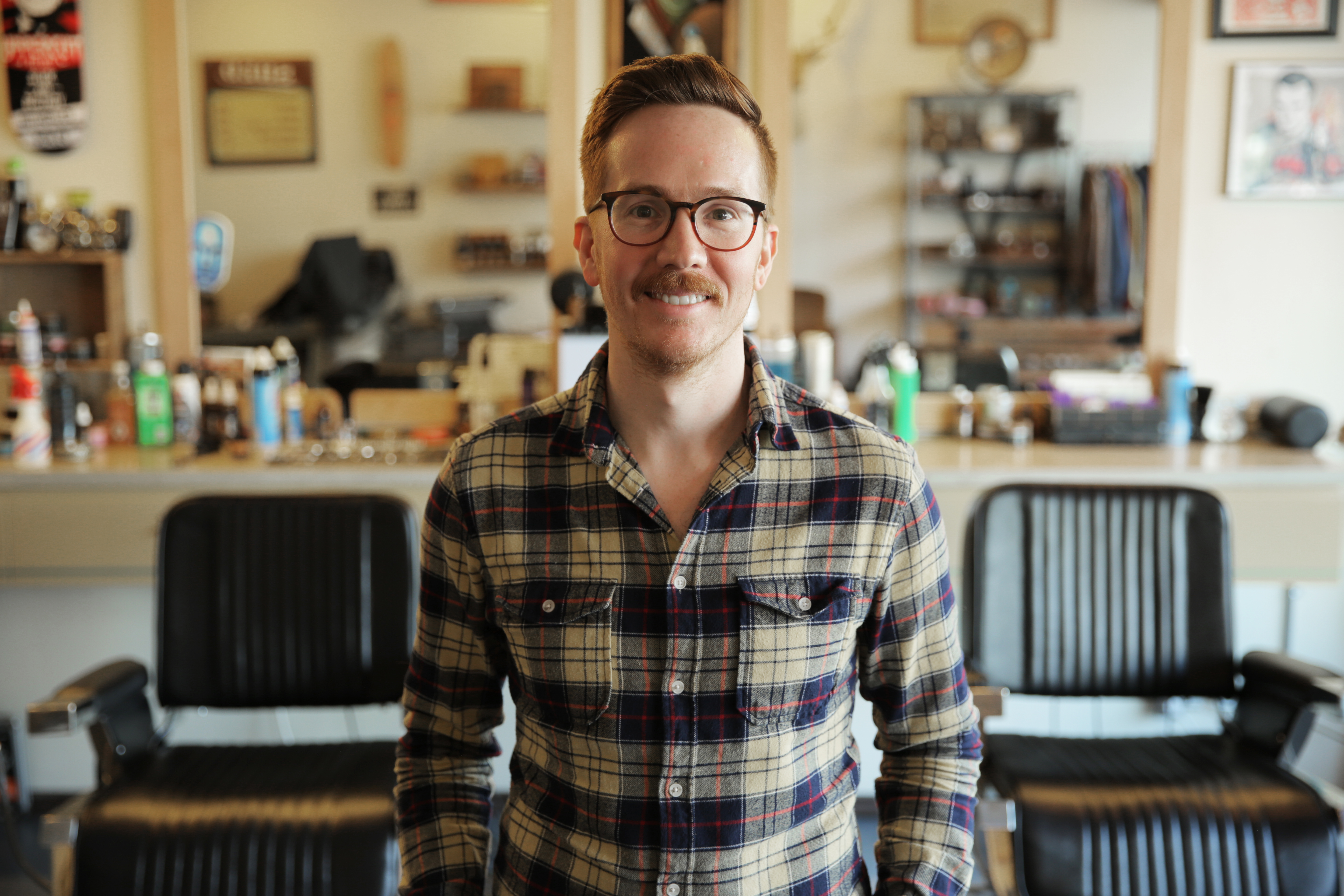 Meet Chris Applegate: Austinite, dapper dude and owner of Shed Barbershop. Chris helped start Shed while still working a full-time job, and he's here to give you some A+ business advice.
Hey there Chris! Why don't you tell us a little about yourself and SHED?
I'm Chris Applegate, co-founder and operations guy at SHED Barbershop & Supply. We provide classic barber services of the highest quality in a modern environment that fosters a sense of community among our customers and employees.
What inspired you to start SHED?
SHED really came about from the years our co-founder, Michael Regino, and I spent in the service industry together. Over time we gravitated towards anything where the sense of community was central to the business. That's where we think the key to great service and a true connection to customers' lives. Our shared interest in the resurgence of men's lifestyle goods and services ultimately led us to the notion that the barber shop is where it all collides. It also didn't hurt that Michael was already an outstanding stylist and enrolled in barber school.
What were some of the greatest challenges and rewards that came with starting your own business?
Our greatest challenge has really been starting up on a shoestring budget. I think we got down to like $30 in our account at one point. But the reward is that you learn how to manage a tight budget and how to do things yourself. We decided to take a lot of the design work on ourselves since contracting that work out was well beyond our budget. We rented the big tools, bought the small ones, and spent a solid week making mistakes, learning from them, and ultimately finishing out the shop with a vibe that was entirely our doing. That feels awesome every time someone compliments the shop or asks "who was your designer?"
The biggest reward has really been the freedom to make the big decisions ourselves. There's a lot of responsibility there, too, but I think Michael and I thrive on that responsibility. Knowing that every result, good or bad, rests on our shoulders is a big part of what drives us.
Who are some people that inspire you?
All the other business owner's around us are a constant source of inspiration. Seeing the whole gamut from those just starting up to those a few years in all the way to that select group who've been at it their whole lives, it really puts the entire journey of business ownership in perspective. We've been lucky enough to meet so many other owners who are always willing to listen, give advice, and share their own stories. Those interactions really keep you going.
What's your day-to-day motto for running a business?
Be real. In every decision, every situation, every conversation you have, just be real. Owning a business takes a healthy amount of self-awareness to stay on your feet, so I approach every single day knowing what I'm great at, what I'm terrible at, what I love, what I hate, and how I want to live my life. Put that out into the world, be real, and watch the response.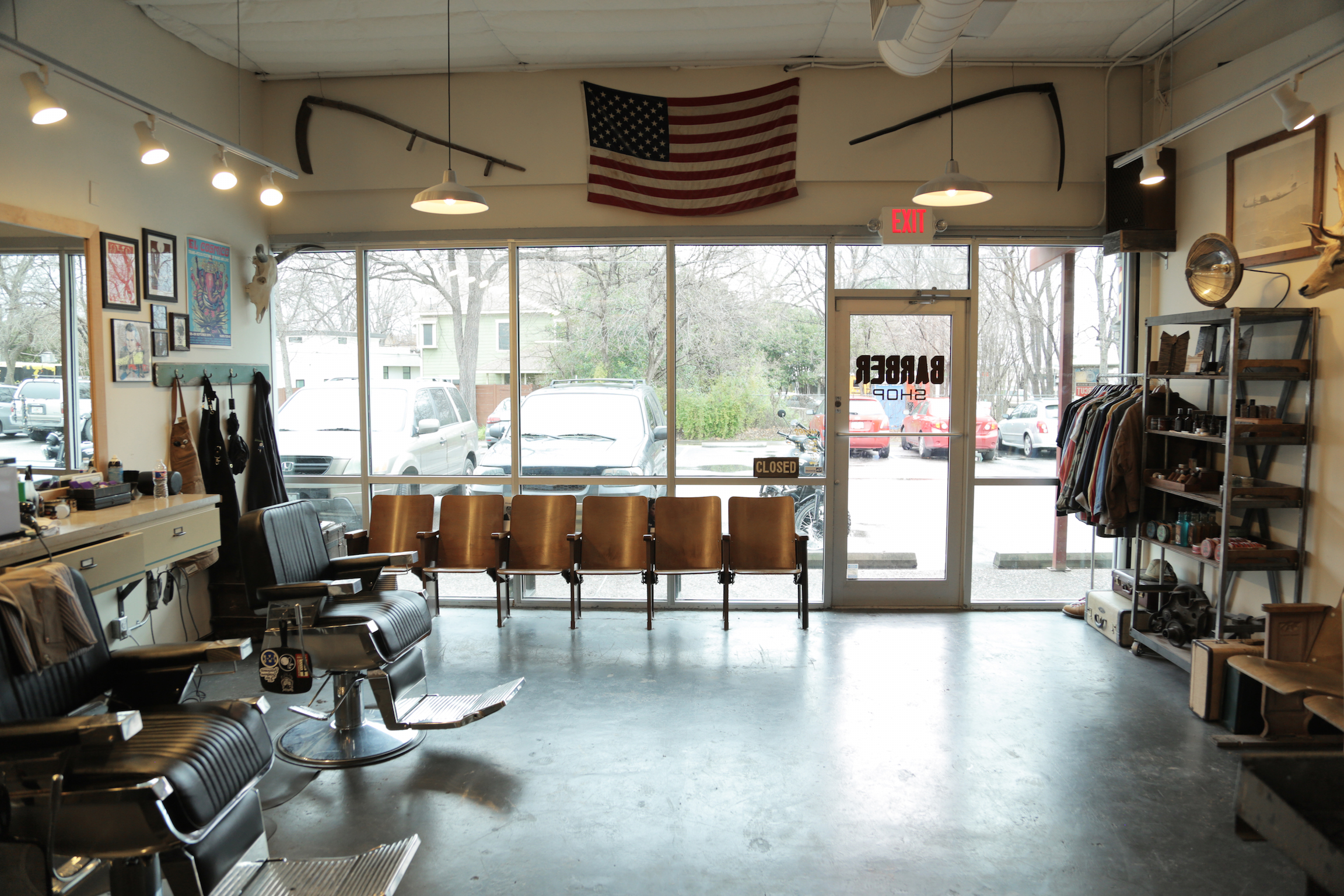 Where do you find creative/business inspiration?
Travel is a big source of inspiration. Even travel within my own hometown. Always be up for trying something new, regardless of where you are, and you'll be constantly inspired by what you see, who you meet, and the experiences you have.
You were working full time when you started your business. Could you talk about the challenges and any advice you can give to entrepreneurs with a full time job?
The biggest challenge is really keeping myself sane and healthy with all the work being put in between the day job and the shop. Always pivoting from one thing to the other takes a toll and it's hard to shut it off, so you have to schedule those decompression times. A good support network, whether it be family, friends, or some other group is key. I also recommend an exercise routine. Time is hard to find, but even 20 or 30 minutes a day can do wonders for you.
My biggest piece of advice, though, is to keep the day job for as long as you can, for 2 reasons. The first is to make sure you are personally financially sound before making the leap. But the bigger reason is really to understand what all you're willing to give up in order to make this dream real. It takes a lot of personal sacrifice to run a business and giving up that free time after "work" is just the first piece of that sacrifice. It will make you a better entrepreneur over the long haul and will teach you a lot about time management and efficiency.
For a retail business like Shed, could you talk about how your online presence has influenced or helped your business?
We have no advertising budget (aside from a small AdWords allotment), so our online presence is our main focus. Thankfully our Shop Manager, Ray Bagels, is an excellent photographer and has a unique voice for social media, so with his help we've done a pretty good job at conveying the vibe and atmosphere of the shop online. This is huge for us. In order to reach and appeal to our target demographic, their first experience online needs to be an accurate representation of the shop experience. Our success here has directly contributed to our success in keeping our chairs full every day.
Do you have any advice for entrepreneurs who want to go forth and do their own thing?
Do it. Now. Start researching and planning on breaks, weekends, and after work. Talk to anyone who'll give you their honest opinion about your idea and get a conversation going, get feedback. It will only sharpen your thinking and hone your idea further.
I'll also add that having a partner is always a great idea. Find someone with a shared interest but different strengths, particularly if they are your weaknesses (this is where that self-awareness will help again). Be real with each other about who is going to do what and why. You'll be pleasantly surprised how much faster things happen when you divide and conquer.
What does the future hold for SHED?
More locations in Austin for sure. We're also going to play around with a few different concepts that really expand on the barbershop as a community. We'd love to expand out of the city/state/country, as well, but at a controlled pace where we can really scale the quality and service that our customers get here at the OG shop.
Anything else you'd like to add?
Opening and running this business has been the most rewarding thing I've ever done in my career. It's exhausting, terrifying, frustrating, and difficult and still I look forward to it more every single morning. Nothing you'll read can totally prepare you, so jump in and experience it yourself.
For a peek inside Shed and more advice from Chris, check out our video below: